Alliant owes much of its success to the dedicated efforts of our administration professionals.
Their contributions are vital to our operations, from attracting exceptional employee-owners and streamlining our systems, to creating stunning graphics and providing a warm welcome to our guests. Without their tireless work, we could not maintain the pace of our dynamic business. We're grateful for the invaluable support and happily take this opportunity to recognize and celebrate their outstanding achievements today, on Administration Professional Day.
See what some of our administration professionals had to say about why they love working at Alliant. 
Birgit Carlson – Administration Assistant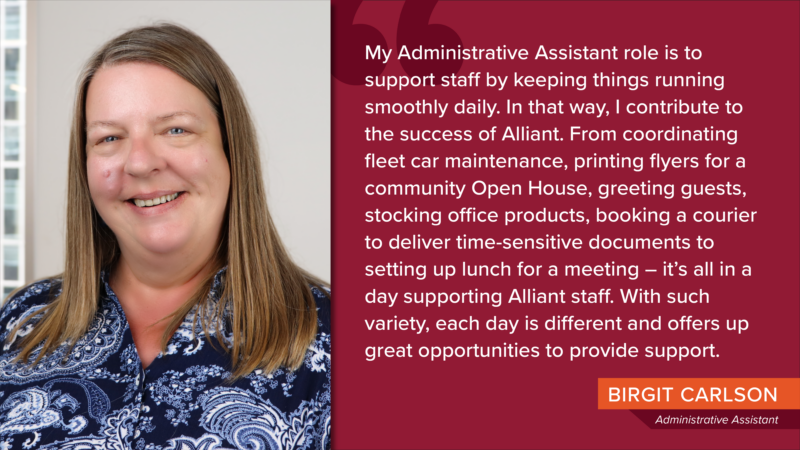 Molly Bethke – Marketing Proposal Manager

Alizabeth McJames – Billing Manager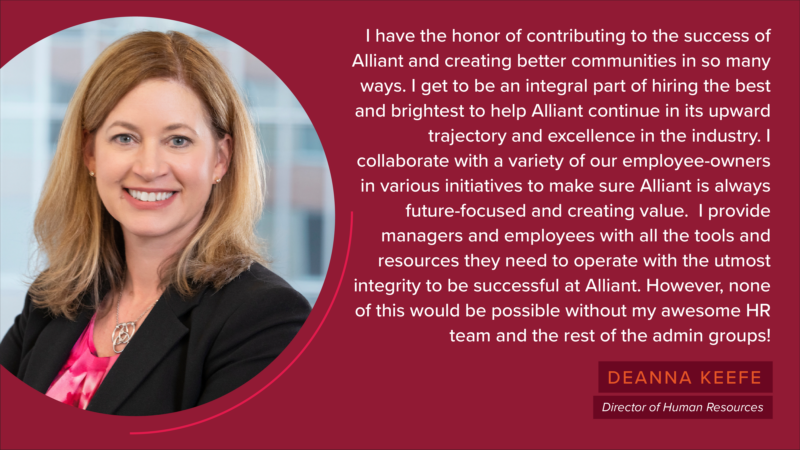 Mitchell Haviland – Network Administrator

Makala Figueroa – HR Assistant