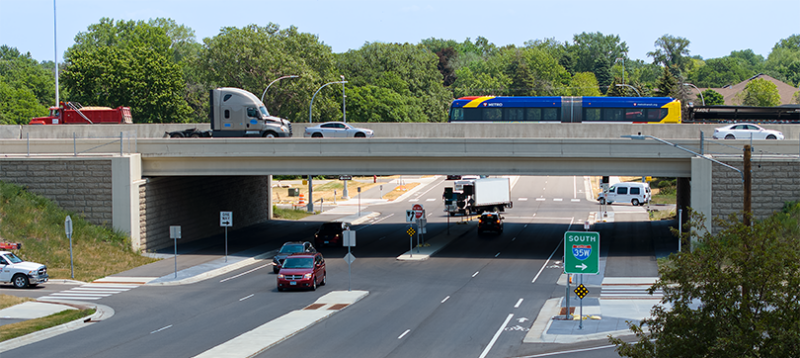 Exacting Bridge Standards
One of the many areas of our team's expertise includes structural engineering for bridges. Whether a pedestrian or vehicular bridge is needed, we can deliver services that ensure successful implementation from start to finish. This begins with preliminary bridge layouts and scoping studies, carries through designing elements of the structure and construction support, and finishes with providing a load rating.
Alliant offers structural engineering expertise across the full life cycle of pedestrian and vehicular bridge structures. This cycle begins with scoping studies and preliminary engineering, through final design and construction support, and on to widening and rehabilitation plans, and load rating. Alliant's design experience extends beyond bridge design and includes a wide range of supplementary structures. And because all structures must be completed to exacting standards to ensure safety and longevity, our team carries out each project with the utmost attention to detail and quality throughout the process.
Alliant's bridge and structural engineering services include:
Prestressed concrete bridge girder design
Welded plate steel bridge girder design
Single- and continuous-span concrete slabs
Multiple-stage bridge construction
Pedestrian bridges
Bridge ratings
Box culverts
Noise walls
Moment slabs
Sign supports
Our exacting standards and attention to detail and quality on all structural engineering projects ensure safety and longevity for the public.