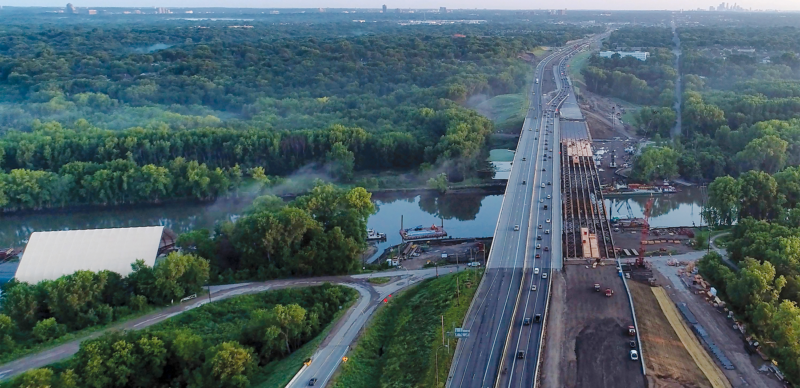 Maintaining Safety and Convenience
The Alliant Maintenance of Traffic (MOT) team works hand-in-hand with contractors and owners to develop innovative construction staging plans for complex projects throughout the Midwest and Western United States. Our expertise in construction staging, traffic control, temporary pedestrian facilities, public outreach, stakeholder engagement, and plan implementation allows our clients to rest easy knowing their project has the safest and most cost effective construction phasing possible.
Alliant's Maintenance of Traffic (MOT) specialty services include:
Construction staging
Traffic control
Traffic Management Plans (TMP)
Incident Management Plans (IMP)
Temporary pedestrian and multimodal facilities
Temporary roadways and geometrics
Temporary traffic modeling
Detour route signal timing
Temporary lighting and signal systems
Public engagement
Work zone traffic control review and refinement
To the traveling public, MOT is the most visible aspect of a construction project. Alliant develops a thorough and efficient approach to construction phasing which increases a project's traffic capacity, minimizes driver confusion, maintains access to the surrounding community, and promotes safety for both the public and construction crews.