Landscape Architects breathe life and color into our surroundings by designing parks and gardens to compliment roads and buildings.
Every year the American Society of Landscape Architects (ASLA) celebrates the month of April as Landscape Architect Month. See highlights from Landscape Architecture Month 2023 below.
Week 1
It's Landscape Architecture Month! Whether it's a garden or streetscape, our team has the creative and analytical skills to map out an area and design features that will enhance its value, function, and enjoyment by the community.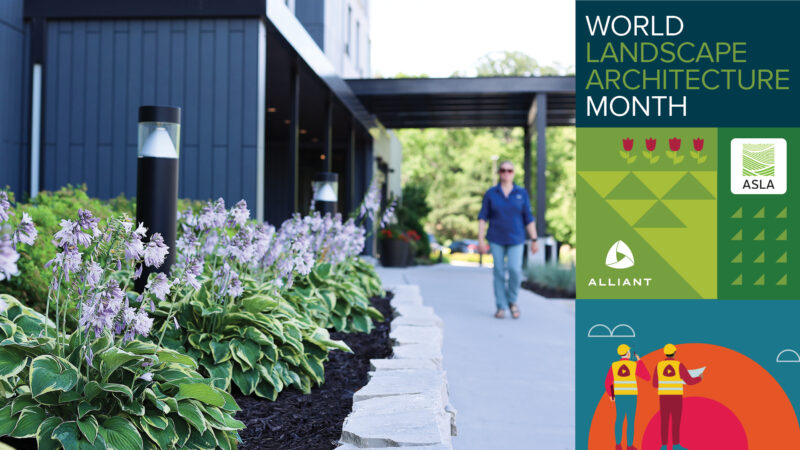 Week 2
East End is a seven-story mixed-use development in Minneapolis. Alliant's landscape architecture team designed a roof-top deck that is a natural heaven amongst the high rises. Complete with a swimming pool, lawn games, fire pits, and grills, this terrace creates a calm and connected space for tenants. The trees, grasses, and plants provide privacy, backdrops, and color to this gorgeous urban garden.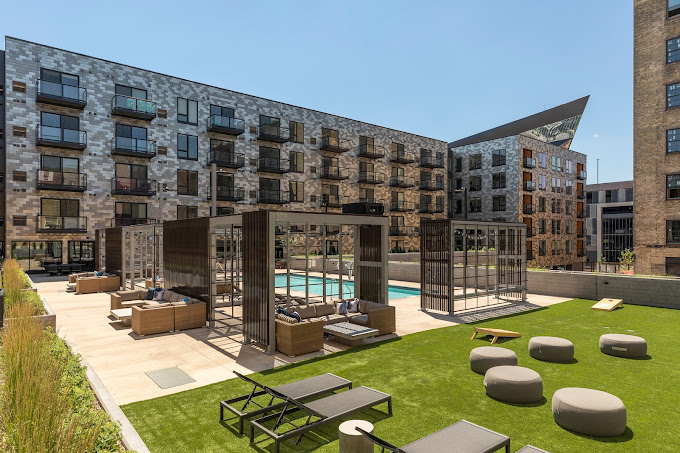 Week 3
Located at Central Park Commons in Eagan, Minnesota, "The Creek", designed with a naturalistic theme, serves as a visual amenity for pedestrians and nearby restaurants. Alliant has been part of this substantial project since 2015, completing the final phase in 2022 which includes the 18-foot by the 420-foot water feature. Learn more about this project here.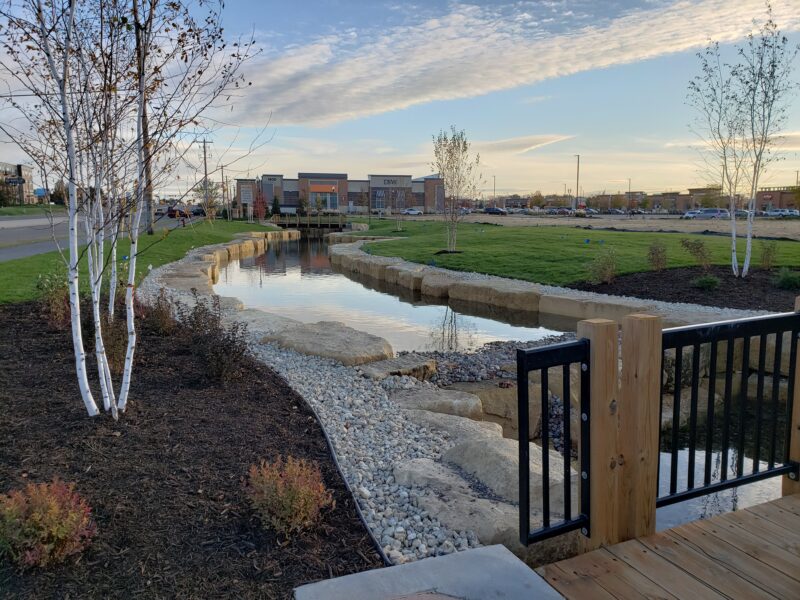 Week 4
The Vomela facility is a 320,000-square-foot industrial facility located in Saint Paul, Minnesota. When designing the landscape architecture components of Vomela, Alliant worked with local interest groups. Together we developed a native plant palette that promotes biological diversity and provides habitat for Minnesota's numerous native animal and insect species. To our client's delight, a significant portion of the selected plant material provided benefits to these native species. Thoughtful ecological consideration remains an important design goal for all of Alliant's projects and always will.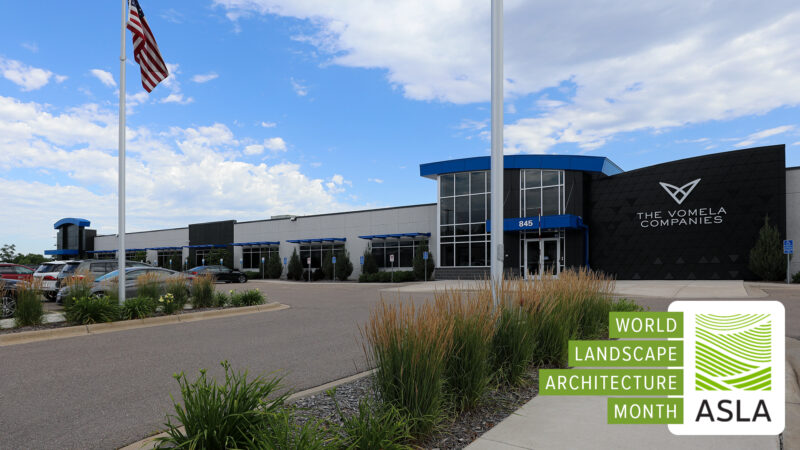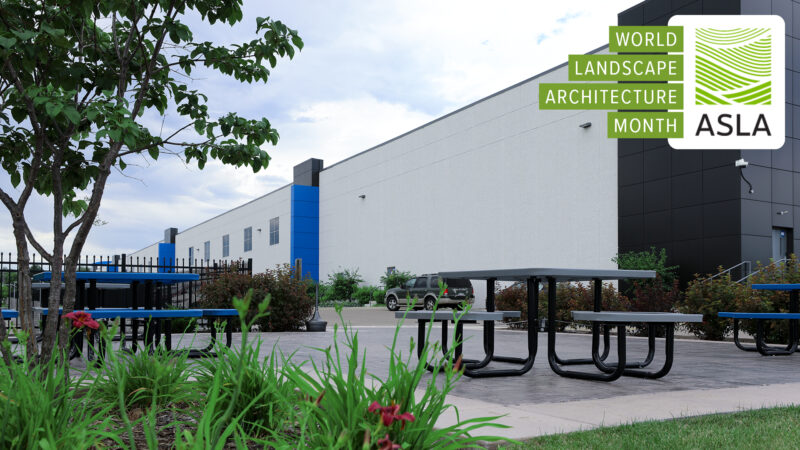 Keep up to date on all things Alliant by following our social media.