The Federal Highway Administration (FHWA) and local transportation agencies across the United States have made a focused effort to adopt and implement the Safe System Approach to transportation safety.

The Background
This approach strives to reduce the risk of severe crashes and prioritizes the safety of all road users. There is widespread recognition of the Safe System Approach's significance in reducing fatalities and serious injuries on roads. However, there is a dearth of tangible guidance and tools to help practitioners implement its principles at a project level.
In 2021, the FHWA published "Safe System-Based Framework and Analytical Methodology for Assessing Intersections,". It lays out an analytical process for evaluating intersection and interchange safety. While the methodology represents a major step forward, commercial tools that implement it have been unavailable.
Alliant recognized this need and took on the challenge by developing our own tool, transforming how we approach intersection safety evaluation. It has empowered our transportation professionals to evaluate alternatives through the Safe System lens. Allowing our team to identify solutions that provide safer roads for all road users.
A key benefit of the tool and methodology is its flexibility to evaluate nearly any unique alternative configuration. The evaluation approach focuses on intersection context and emphasizes the evaluation of design features. Think of conflicting vehicle speed and conflict angle—attributes known to influence the likelihood of fatal and serious injury crashes—at specific conflict points, compared to typical analytical methods used to screen alternatives.
Alliant's Innovative Intersection Safety Assessment Tool
Our team applied this tool in the evaluation of safety performance of nearly 20 geometric alternatives in Washington County, Minnesota. The analysis provided a robust process for identifying the best alternatives to address safety needs. This work on intersection evaluations marks a milestone in taking Safe System principles from theory to application, setting the groundwork for future implementation.
Mike Kondziolka and Hannah Johnson recently shared how they developed and applied this tool at the Minnesota Transportation Conference in their presentation From Concept to Application: A Safe System-Based Method for Evaluating Intersection Alternatives.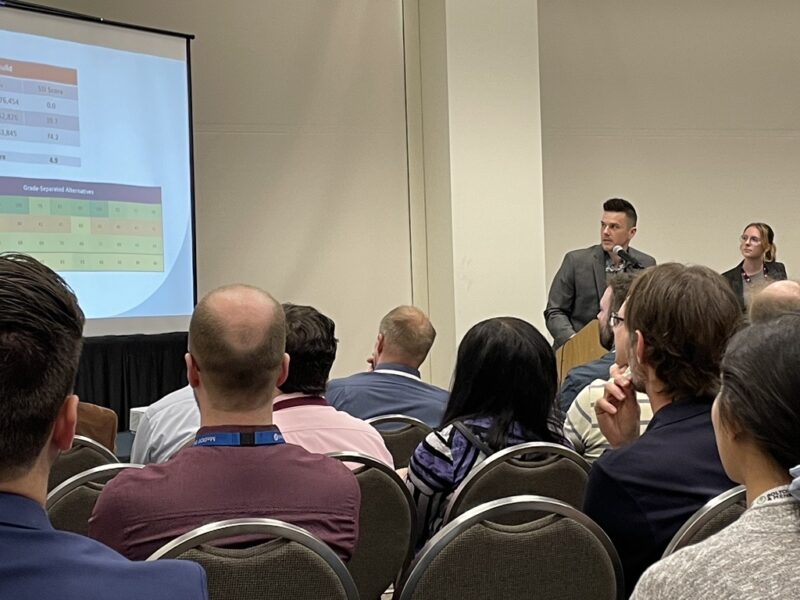 Please contact Mike (mkondziolka@alliant-inc.com) or Hannah (hjohnson@alliant-inc.com) if you are interested in learning more.