The importance of surveying is crucial to all of our projects. We're grateful to our crews every day and appreciate the opportunity to celebrate them.
See highlights from Surveyors' Week 2023 below.
Monday
It's National Surveyors week and we have a lot to celebrate including Brendan Banks, Florida Survey Crew Chief! Brendan is a key member of our Southeast survey team and a fantastic mentor for new employee-owners. A team mentality in this profession is incredibly important and Brendan embodies this mindset.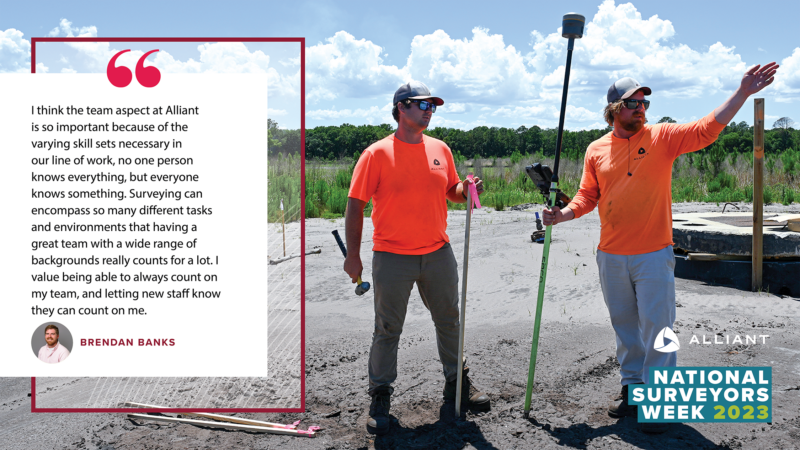 Tuesday
Happy Global Surveyors' Day! The Alliant survey crews are pivotal to the success of our company, and our clients' projects. Clayton Walley describes the profession perfectly – "Surveying is about leaving a trail of proper information. Whether it is used for land acquisition and development, construction, or land re-use 30 years into the future, the property lines Alliant establishes today are retraceable for all time."
Learn more about Alliant's survey team here.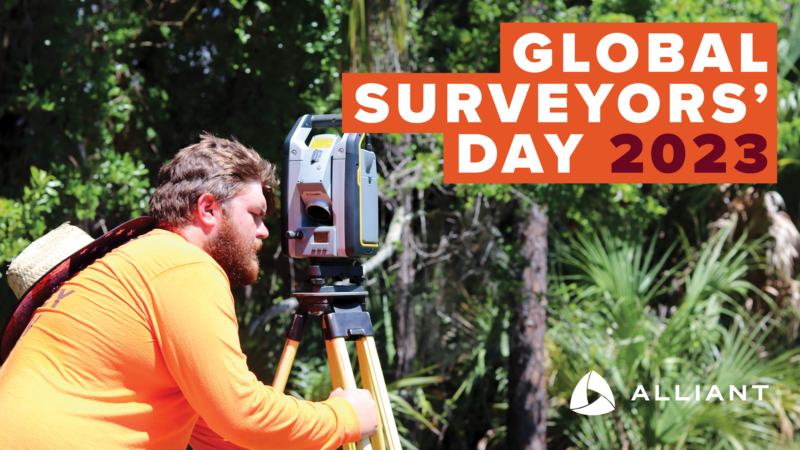 Wednesday
Dan Ekrem, Survey Office Manager, is a passionate advocate for surveying and is keen to get more young people interested in the profession. With rapidly changing technology,  drones, GPS, and scanning technology, he anticipates interest to rise. We asked Dan to reflect on his favorite projects at Alliant over the past 20 years, and he shared below why his job is so impactful!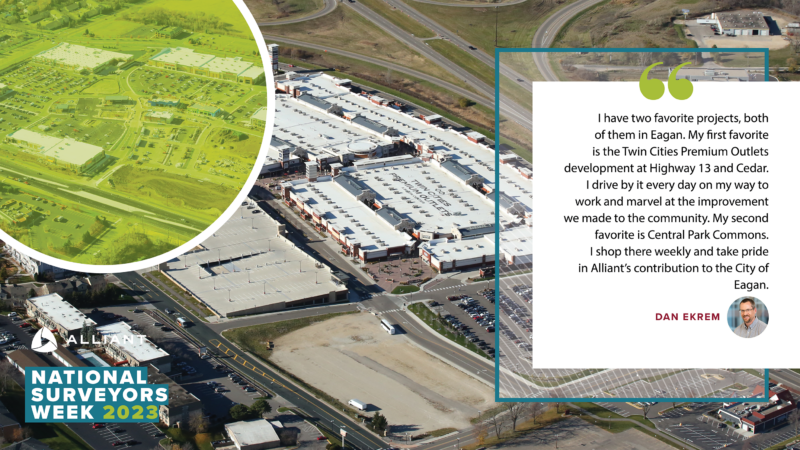 Thursday
Lukas Bergstrom chose surveying as a career because of the many elements the job entails; from physical labor and math to CAD and legal knowledge. Lukas provided a surveying class for students as part of Alliant's Trailblazers educational initiative. Explaining why surveying is important to the world and seeing youth get excited about it gives Lukas great pride.