From Foundation to Finishes: The Role Of Construction Inspectors.
Construction Inspection plays a crucial role in the construction process. By working closely with our engineers and clients, our inspectors ensure that construction work adheres to the plans and specifications. As a result, projects are completed on time and within budget.
"Every day is different. You get to work with new people on every project, every new site. It's challenging and comes with some pressure to keep on track. But delivering a project on time, well that's the best feeling in the world." Said Rae Tressler, Senior Construction Inspector, and focus of this Screen to Streets episode.
Overseeing The Future
Prior to the start of construction, the client hires a contractor and a company, like Alliant, to provide construction inspection and administration. Alliant's role is to be with the contractor from the preconstruction meeting, through construction, to the final punch list. Ahead of arriving at the site, Rae studies the plans to identify any utility or material issues and confirm project dates and schedules.
Before stepping foot on the project site, Rae explains that an inspector must conduct a preliminary inspection of the surrounding area. Looking for traffic control, warning signs, advanced notices, and perimeter control. This is to prioritize the safety of the traveling public and ensure they understand the limits of the construction site.
Upon arriving on-site, one must conduct a thorough assessment of the surroundings. Checking for safety hazards, locating the large equipment and crews, and confirming the work is adhering to the plan. Next, Rae meets with the project manager to discuss the progress and daily goals.
Throughout the construction process, the inspectors' role is to oversee the project site and document the process, including photos and notes. Any issues are confronted immediately. It's Rae's job to keep things on task and safe.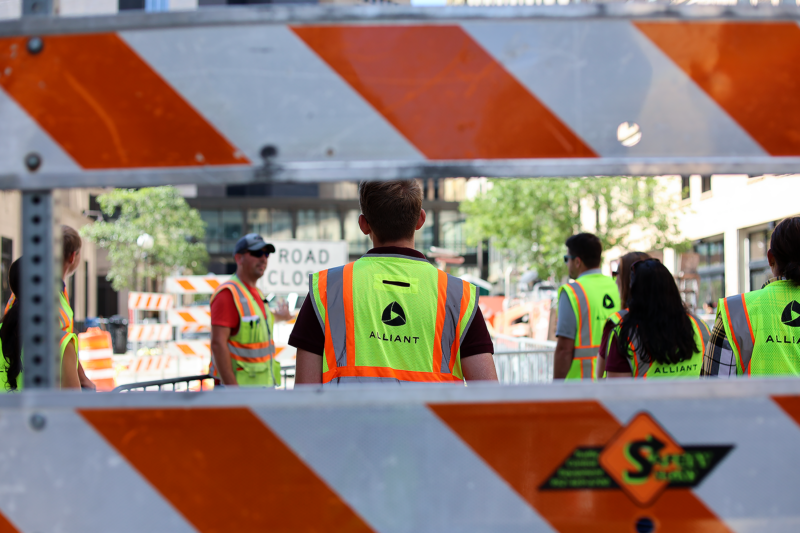 What's Next?
To Rae, the future of Construction Inspection includes expanded technology (e.g. drones) and the opportunity to become more diverse, welcoming more women, young people, people of color, and people of differing abilities.
"We all offer our own experience and can relate to problems and issues from different viewpoints. The more the merrier," said Rae. "There is something for everyone in this field, and the pride I get when the job is complete makes it all incredibly fulfilling."
To learn more about Alliant's Construction Services, click here.